The office will be closed on Monday December 26th and Monday January 2nd in Observance of the Holidays.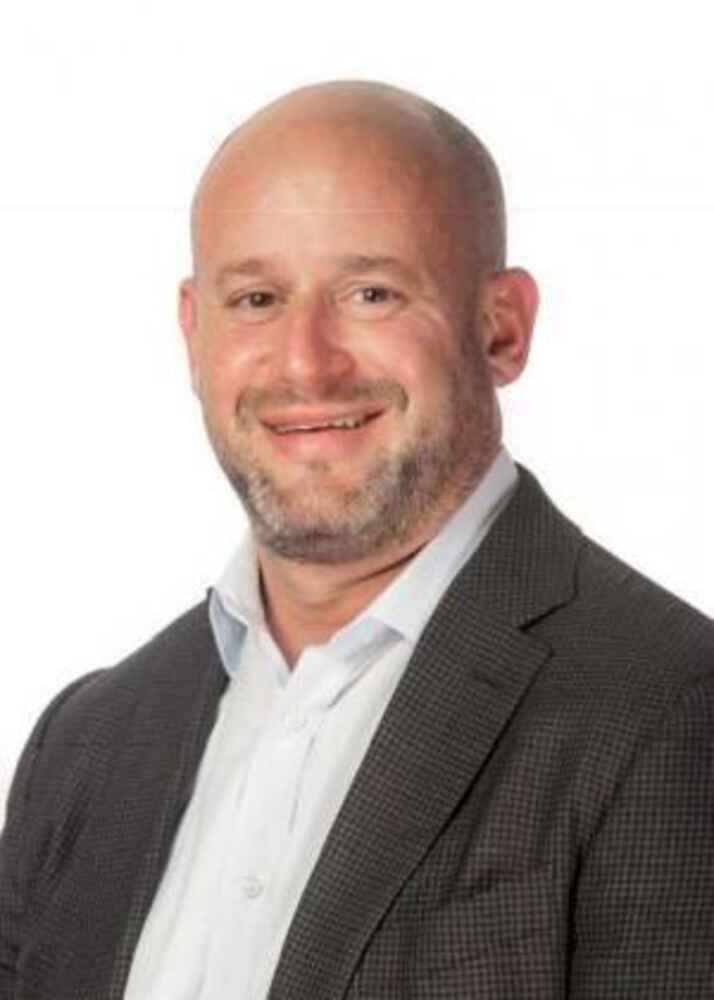 Brian Kaplan, M.D., F.A.C.S.
Dr. Kaplan was born and raised in Boston, Massachusetts. He attended Cornell University before enrolling at the University of Virginia for both medical school and residency training, joining Ear, Nose & Throat Associates in 2003. He currently serves as the Chairman of the Department of Otolaryngology, and Director of the Cochlear Implant Program, at the Greater Baltimore Medical Center.
Past research interests have included cartilage and inner ear hair cell regeneration. Clinical studies have involved various ototopical agents, along with hybrid and traditional cochlear implantation. His current practice focuses on medical and surgical treatment of the ear, hearing loss, and implantable hearing technology. Dr. Kaplan is Board Certified in Otolaryngology, a Fellow of the American College of Surgeons, and has been recognized numerous times as a "Top Doc" by Baltimore Magazine.
Dr. Kaplan is a proud member of the American Cochlear Implant Alliance.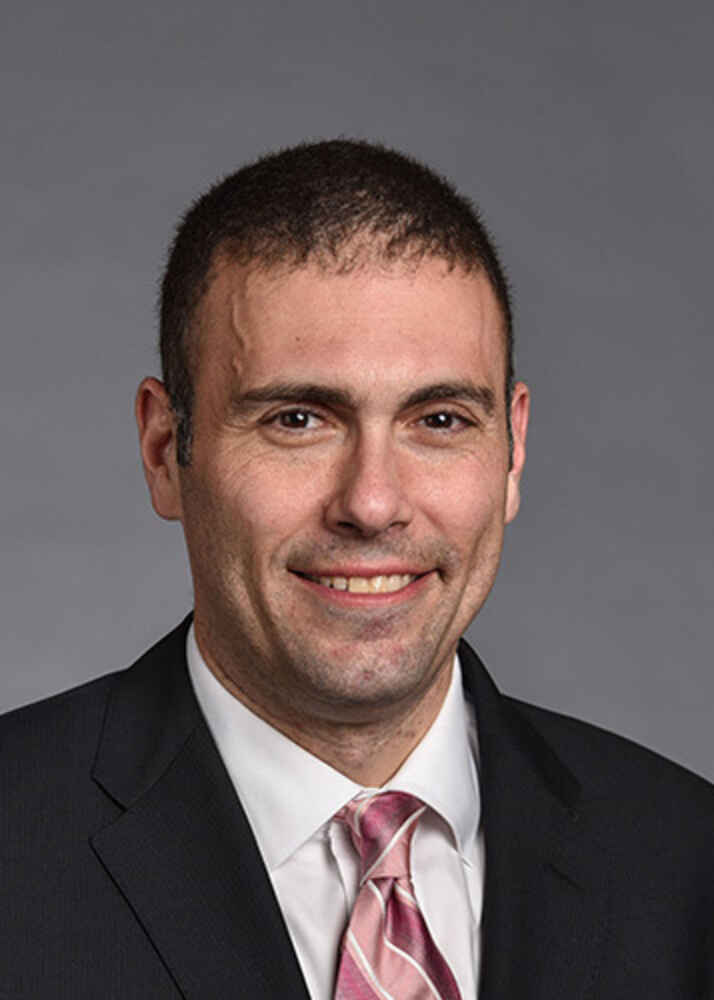 Marc Dubin, M.D., F.A.C.S.
Dr. Dubin received his undergraduate and medical degrees from the University of Pennsylvania in Philadelphia. He then moved to Chapel Hill, North Carolina for his residency in Otolaryngology-Head and Neck Surgery (ENT). Following residency, he continued his training with a fellowship in Nasal and Sinus Surgery at the Georgia Nasal and Sinus Institute under the tutelage of Frederick A. Kuhn, MD, FACS. He has expertise in pediatric and adult sinus disease, particularly disease of the frontal sinus, revision sinus, cerebrospinal fluid leaks, and sinonasal tumors.
Dr. Dubin was recruited to join the Department of Otolaryngology-Head and Neck Surgery at Johns Hopkins University School of Medicine as a sinus specialist where he practiced full time until August 2006. He maintained a part-time faculty appointment as an Assistant Professor at Johns Hopkins through March 2020 at which point his focus shifted to running the Centers for Advanced ENT Care.
Dr. Dubin practices the full range of pediatric and adult otolaryngology. He has particular clinical interest in pediatric and adult sinus disease, particularly disease of the frontal sinus, revision sinus surgery, cerebrospinal fluid leaks, and sinonasal tumors.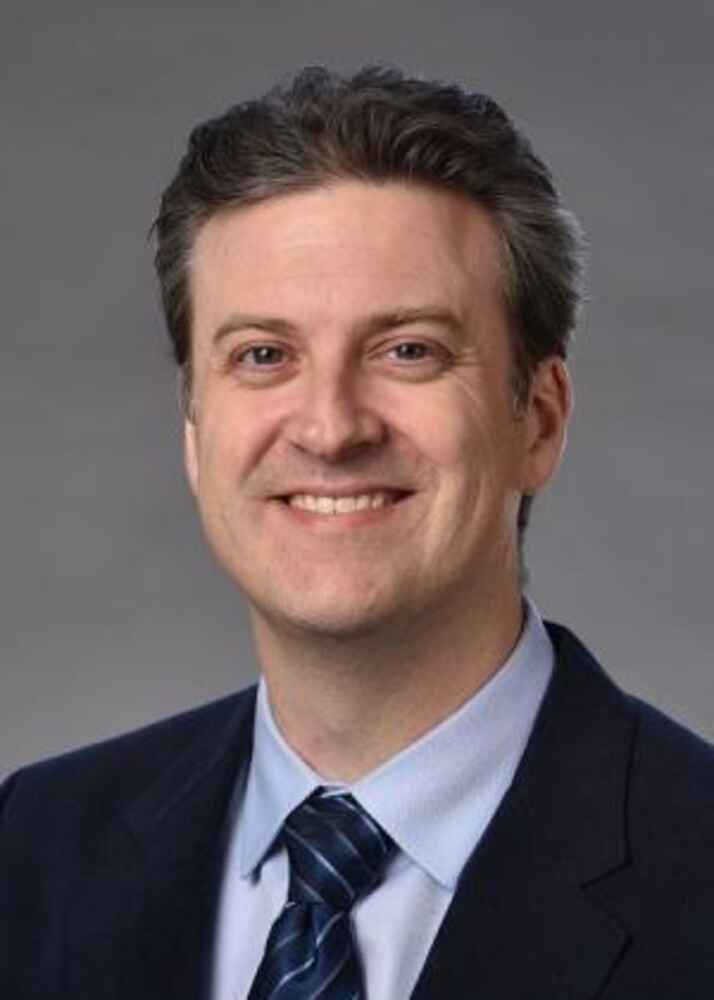 Aaron Wood, M.D.
Dr. Wood is originally from Tucson, Arizona but earned his bachelor's degree from Wheaton College in Chicago. He received his medical degree from Case Western Reserve University in Cleveland before moving to Baltimore and completing a general surgical internship at Johns Hopkins Hospital. He then traveled across town for residency training in Otolaryngology/ Head and Neck Surgery at the University of Maryland Medical Center. Dr. Wood provides care to both adult and pediatric patients with general ear, nose and throat problems, with a special emphasis on surgical treatments for obstructive sleep apnea.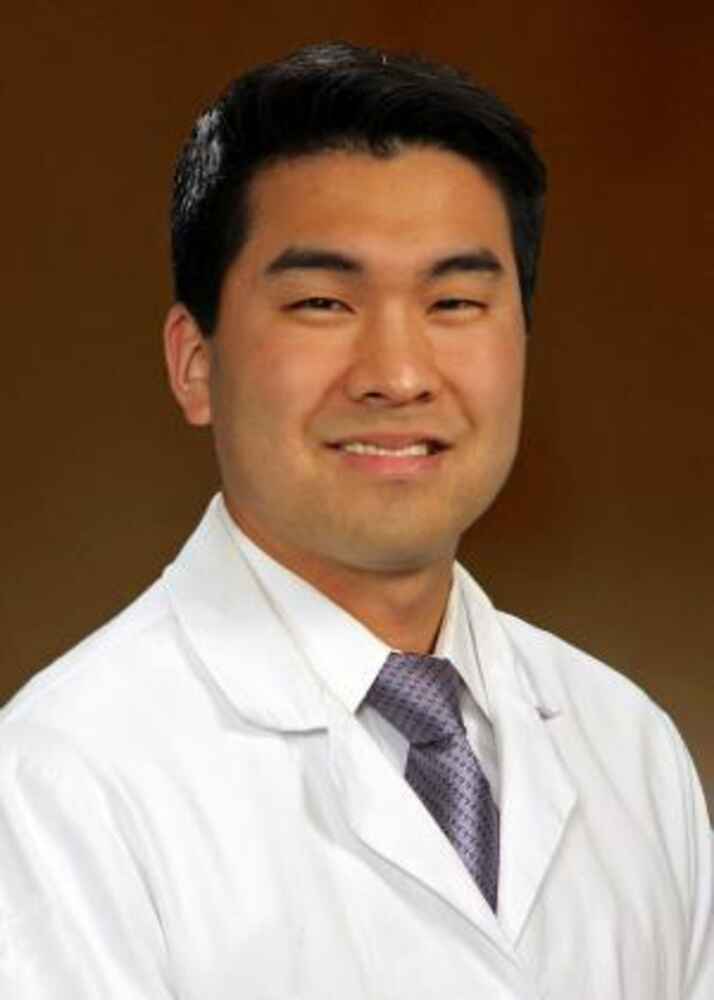 Samuel Hahn, M.D.
Dr. Hahn is a Baltimore native who was born and raised in Towson, Maryland. He attended Johns Hopkins University for his undergraduate studies. He then earned his medical degree at the University of Pennsylvania School of Medicine in Philadelphia. He continued his residency training at the University of Pennsylvania Health Systems in Otolaryngology - Head and Neck Surgery. After residency, he was recruited to lead the department's facial trauma service for a year prior to completing Facial Plastic and Reconstructive Surgery fellowship at Washington University in St. Louis. He is board certified through the American Board of Otolaryngology.
Dr. Hahn practices the full scope of otolaryngology with primary interests in nasal airway obstruction, functional and cosmetic rhinoplasty, aging facial surgery (e.g facelift, blepharoplasty), and facial reconstruction following Mohs (skin cancer) surgery.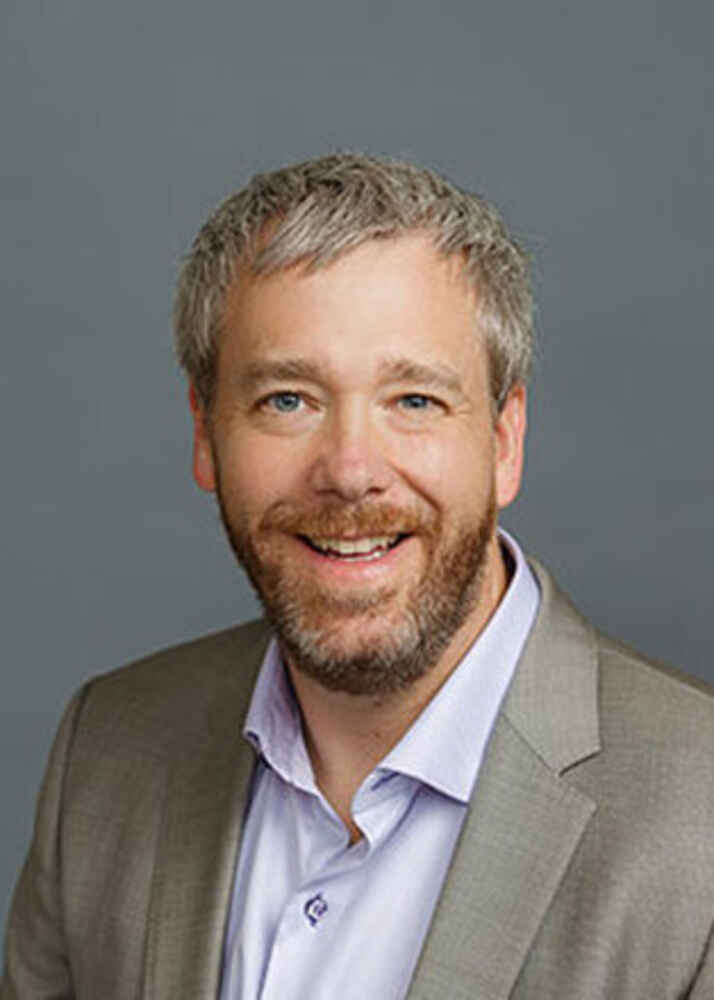 Douglas Reh, M.D., F.A.C.S.
Dr. Reh grew up in Victor, NY and graduated summa cum laude from Boston College with a B.S. in Finance & Operations. He received his medical degree with honors from the University of Rochester School of Medicine and completed his residency in Otolaryngology-Head and Neck Surgery at Oregon Health & Science University. Upon completion of his residency, Dr. Reh received fellowship training in advanced endoscopic sinus and skull base surgery at the Massachusetts Eye and Ear Infirmary at Harvard University.
Dr. Douglas Reh's practice covers the expanse of sinonasal disorders including sinusitis, nasal polyps, and sinonasal tumors as well as the endoscopic resection of anterior and middle fossa skull base tumors. Dr. Reh's clinical interests concentrate on endonasal, endoscopic approaches to skull base tumors and the repair of cerebrospinal fluid leaks. His research focuses on outcomes of endoscopic skull base surgery and intracranial pressure monitoring in patients with spontaneous cerebrospinal fluid leaks.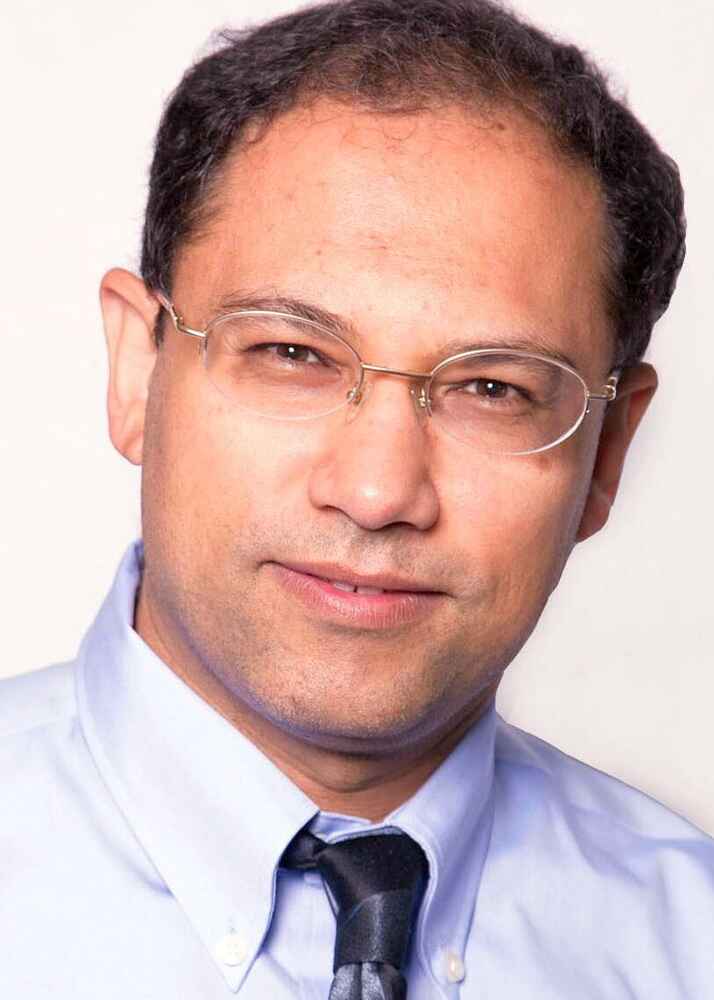 Alireza Nejad, M.D., Ph.D.
Dr. Alireza Nejad is board certified in Allergy and Immunology as well as internal medicine. He is a graduate from Johns Hopkins School of Medicine fellowship program in Allergy and Immunology where he was trained with nationally and internationally known pediatric and adult allergists and immunologists.
During his Ph.D. training at Michigan State University and later as an Assistant professor at Wake Forest School of Medicine he extensively published his research in the field of genetics and epidemiology of asthma and allergy.
Dr. Nejad's clinical interests and expertise include evaluation and treatment of allergic and non-allergic rhinitis, hives and mast cell disorders, angioedema, contact dermatitis, eczema, anaphylaxis, asthma, food allergy/intolerance, venom allergy, drug allergy and immunodeficiencies.
Before joining Advanced ENT care, Dr Nejad was practicing in Bel Air and southern PA. He lives with his wife, 2 children and their dog in northern Baltimore County and enjoys hiking, cooking, reading and meditation.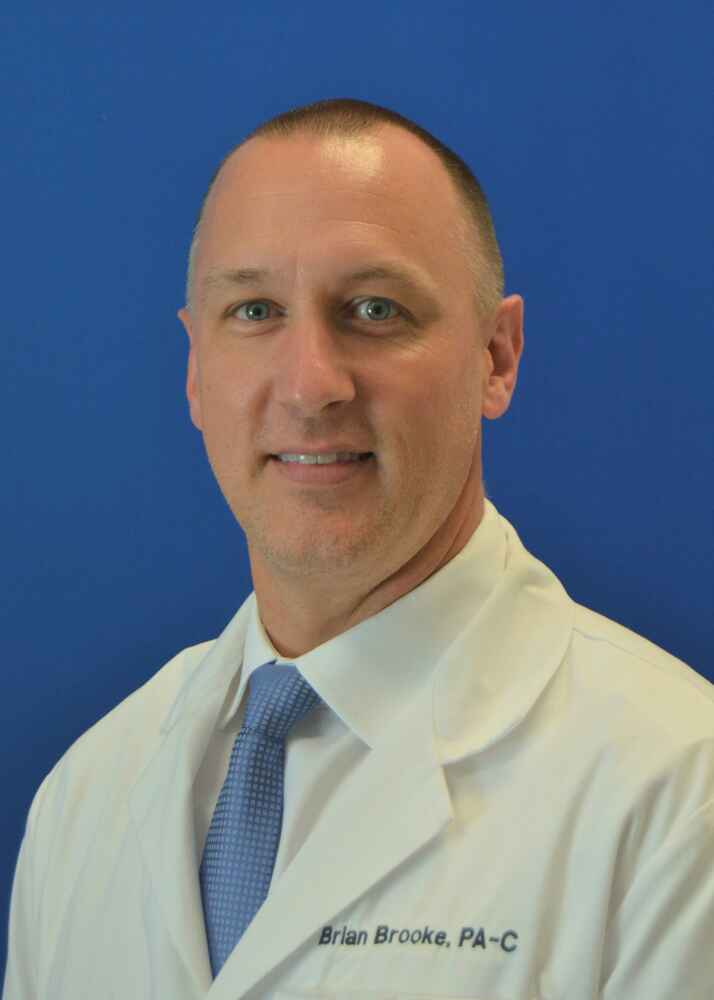 Brian J. Brooke, PA
Brian earned a Bachelor of Science from the University of Maryland before completing the Physician Assistant program at Anne Arundel Community College and receiving his Masters in Medical Science from Saint Frances University. He has been a Board-certified Physician assistant with the NCCPA since 2007.
Brian practiced Emergency Medicine for 13 years before joining The Centers for Advanced ENT Care. He is a member of the Society of Physician Assistants in Otolaryngology and practices general Ent care.